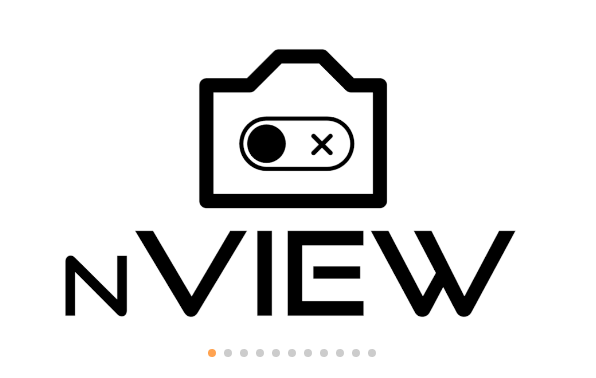 Do you…
Constantly hide and reveal objects or collections to improve viewport and render performance?
Work in a field that involves large scenes and lots of dense objects, especially architecture visualization, industrial design, environments, visual effects?
have animations where a large scene is only partially visible at any one time?
What does the nView addon do?
Determine objects' visibility from a camera or in a "reflection" of another object. Knowing this, you can:
Select only the visible objects!
Set viewport and render visibility for multiple object or collection attributes at once!
Hide demanding collections or objects that reduce your performance, without affecting what's seen by the camera!
Hide objects dynamically with keyframes to accelerate viewport playback and render times!
Here's a recent example of a user doing this for a large city asset:
nView Operators
Select Object nView – if the object is visible, select it!
Set Object nView – if the object is visible, set its visibility attributes (selectable, visible, viewport or render)
Set Collection nView – if all the viable objects in a collection is visible, sets the collection's visibility attributes (view layer, visible, viewport, render, holdout, or indirect). This is useful if you have lots of objects but they are well organized into collections.
Set Mask nView – if the object is partially visible, generate a mask modifier to only show visible faces
Select Mesh nView (mesh edit mode) – if the vertex/edge/face is in view, select it!
Hide Mesh nView (mesh edit mode) – if the vertex/edge/face is in view, show it! The rest are hidden (this does not affect render visibility, just for the viewport)
Reset nView – utility operator to reset the visibility of collections or objects (in case you want to clear all that you've done
Distinguished Features
Multiple culling algorithms to choose (see below)!
Works at the scene level – supports any render engine!
Supports animations!
Supports all object types – not just meshes – as well as collection instances!
Include objects visible in reflections of other objects!
Culling Algorithms
To determine an object's visibility from a camera:
View frustum Culling – checks if an object's bounding box is within a camera's view frustum (excluding objects outside the near and far clipping planes). This may include objects that are within the frustum but occluded/hidden by other objects.
Occlusion culling – cast rays from the camera into the scene, only hitting objects directly visible by the camera. Customize the number of rays and number of bounces each ray can make.
Backface Culling (mesh only) – only faces or vertices facing the camera are visible.
Distance Culling (object only) – only keeps objects visible if they are within a user-specified distance from the camera.
Releases
October 2021 (1.2.1) – initial release to Blender Market!
October 2021-2 (1.3.1) – n-bounces and a bugfix (selected objects filter was ignored in some cases)
October 2021-3 (1.3.4) – invert selection, bugfixes, minor performance improvement
November 2021 (1.5.0) – improved view frustum culling, added input for bounce distance, removed input for using scene resolution for occlusion
Thanksgiving 2021 (2.0.0) – animation support: select or hide objects over a given frame range, as well as the option to keyframe object visibility. Also, cleaned up a UI a little
December 2021 (2.1.1) – margin setting for view frustum culling, and a fix for non-mesh objects with occlusion culling
January 2022 (2.1.6) – mesh nView (similar functionality in mesh edit mode) with backface culling, dramatically optimized auto keyframing, operator to clear object visibility keyframes (to conveniently revert auto keyframing, if needed), bug fixes with camera positions
February 2022 (2.1.7) – bug fixes related to collection instancing, as well as a new option to exclude instanced objects from calculations
June 2022 (2.1.9) – bug fix with panel and deprecated hair object in 3.2, testing validated for Blender 3.2!
October 2022 (2.1.10) – bug fix when an object's instanced collection property is empty
December 2022 (2.2.0) – behavior change, matching user expectations: for animations, instead of using only the active camera only from first frame of the frame range, active camera is retrieved per frame. Allows for camera changes in an animation.
Winter Holiday 2022 (2.3.2) – operator redo panels now contain nearly all the nView settings, allow you to quickly tweak after the fact (the only exceptions are object type and camera – due to API limitations, they must be set before running the operator). Lower default animation frame step (10 to 5), and two bugs squashed with the "Select Mesh nView" operator: the selected objects only and extend selection parameters now work as expected.
January 2023 (2.3.5) – added operators to reset visibility for objects and collections – undo does work for nView, but in the rare case you've gone too far, these are available. The extend and invert selection properties are now exposed on the panels to tweak before running. For the auto animated keyframe option, frames where the active camera changes are always considered, even if the frame step size skips it. That way, you can keep the frame step high without worrying about missing those active camera changes. 
AUTHOR IS STILL UPDATING THE ADDON, BUY AND SHOW SUPPORT TO AUTHOR IF ITS POSSIBLE FOR YOU!
Downloads: show love to dev by purchasing if you can afford it
IF THE LINKS ARENT WORKING, THEN PLEASE ACT LIKE A GROWN UP AND MESSAGE ME/ COMMENT HERE OR ON DISCORD AND I WILL UPDATE THESE LINKS QUICKLY! MAKE SURE YOU DOWNLOADING PROPER FILE WITH PROPER EXTENSION LIKE .ZIP OR .RAR
Recommended link below => FULL SPEED.
MIRRORS:
for mega and g drive links – contact admin.