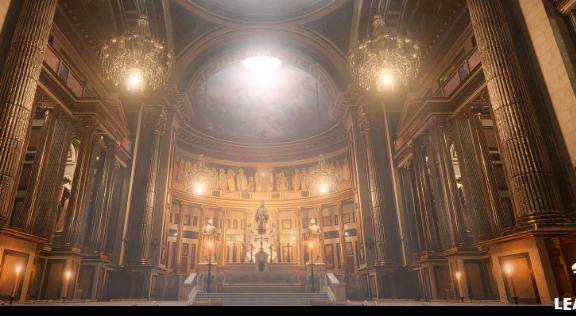 Church/ Cathedral Interior Environment including all showcased assets and showcased Level , high quality assets .With good level of details and optimized for Gameready Projects . Done by talented Artist Juan Pablo Fuentes Ruiz .
For all your promotional requests, technical support needs, suggestions, and refund requests, please open a ticket.
Here you can join Leartes Asset Platform Discord Server ( Cosmos ) to get discounts.
Technical Details
Features:
High Attention to Details
Unique Concepts of Assets
High Quality Assets
Gameready / Optimized
Controllable parameters in Material Instances
Number of Unique Meshes: 170
Collision: Made Customly and In Unreal Engine
LODs: Yes up to 4 LODs
Number of Materials and Material Instances: 49
Number of Textures: 136
Texture Resolutions: 1K , 2K
Supported Development Platforms:
Windows: Yes
Mac: Yes 
Downloads: show love to dev by purchasing if you can afford it
IF THE LINKS ARENT WORKING, THEN PLEASE ACT LIKE A GROWN UP AND MESSAGE ME/ COMMENT HERE OR ON DISCORD AND I WILL UPDATE THESE LINKS QUICKLY! MAKE SURE YOU DOWNLOADING PROPER FILE WITH PROPER EXTENSION LIKE .ZIP OR .RAR
Recommended link below => FULL SPEED.
MIRRORS:
for mega and g drive links – contact admin.